When we look at the accounts of our favorite Instagram models, we often think how fun and easy it is to do what they're doing.  They just strike a pose or take a selfie, post it on social media, and immediately think they're making money out of it.  However, the model life isn't that simple.  At least, that's how Madison Headrick looks at it.  This young lady from Charleston shares her modelling journey.  Read on to get to know her more.
Madison's Childhood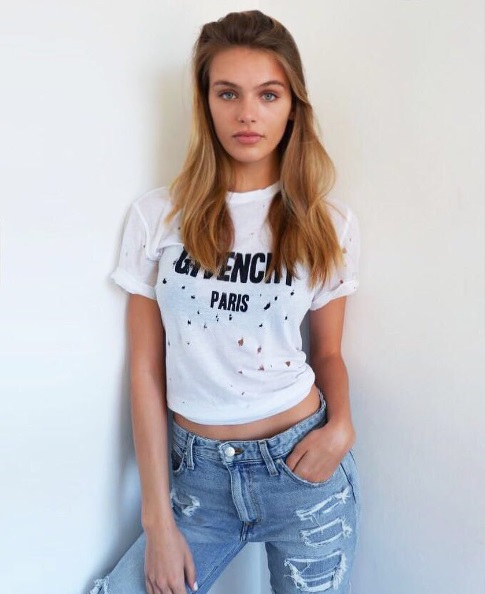 The blonde beauty was born in Charlotte, North Carolina.  She grew up moving around from city to city because of her dad's job.  She lived in Georgia, North Carolina, and South Carolina.  Being a proud Southern, she says their family is very down-to-earth.  As a kid, Madison enjoys playing soccer, basketball, and also joined the cheerleading squad.
How Madison Was Discovered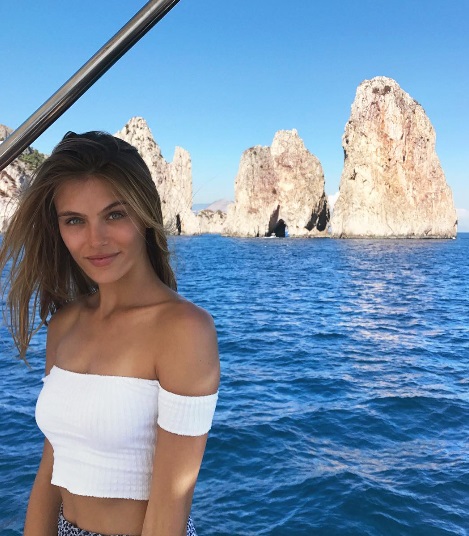 She was 16 when Tony Perkins approached her.  After talking about it, she ended up signing with Vision in LA.  Since she was still in highschool back then, she didn't really work that much.  To pursue this career, her dad asked her one thing: "If you're serious about modeling, you have to prove it to me.  You can graduate early if you finish your courses in double time, and we'll be totally supportive.  But you've got to finish school first."
Her Plans After School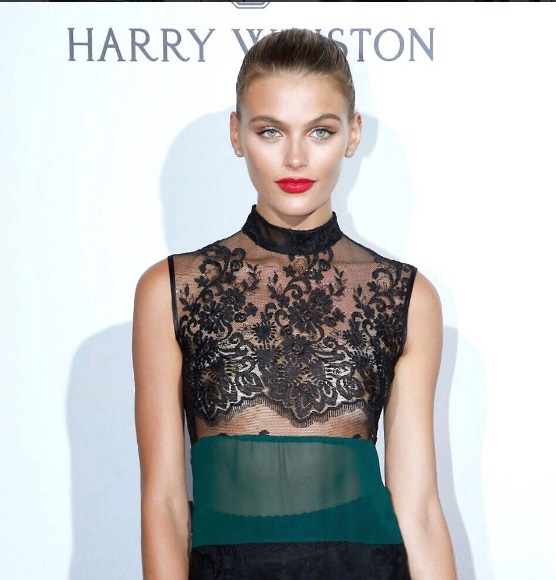 Knowing she needed to prove to her dad how serious she is with modeling, Madison studied really hard and finished a semester early.  After graduating in January 2012, Madison decided to go to New York and pursue her modeling dreams.  Her plan was to, in her words, "do a boot camp — learn what castings are, take some walking classes, [take] me shopping, [study] models and designers and photographers … learn the basics."  We know plans don't always go the way we expected it to be.  Sometimes, fate has a great way to surprise you.  Four days later, she was shooting in New York.  Shortly after, she was on a plane flying to Milan to walk in the Prada fall 2012 Show.
Why She Takes Modelling Seriously
Some say it was luck that Madison had Prada as her first runway show and got the Meisel-photographed ad campaign.  Yet, for her, a big part of it was how she approached modelling seriously.  "When my dad told me that I had to prove to him that this was what I wanted to do, he said, 'I want you to study this career as another subject of school.'"  She did.  In her bedroom, she had a wall for all photographers, another wall for designers, and one wall for models. "Steven Meisel was always the top.  I thought, if I can get that, I can just pat myself on the shoulder," she recalls.
She also says that the most important influence in her life is her family.  "I have a really strong support system at home.  I have annual father-daughter business meetings.  [My dad] always said you have to be a businesswoman first, model second.  You have to know your stuff."
Her Plans If She Doesn't Succeed in Modelling
If modeling doesn't work out, we know Madison would still turn out great in whatever she plans to do.  In fact, even though she immediately signed up with Marilyn just days after coming to New York, Madison still applied to colleges.  She kept her acceptance letters so if anything happens, she'll always have a fall back.  "I promised him [her dad] I'm going to college no matter what — even if I'm 40!"  She also says, she'd want to be an ESPN reporter if she wasn't a model.  "I want to be the next Erin Drews," she shares.
Madison and Her Fun Side
Although, she takes modelling seriously, Madison is on for some adventures.  She loves travelling and the beach is definitely on her top list.  She's been to Hongkong, Thailand, South Africa and she's crossing Maldives off on her bucket list soon.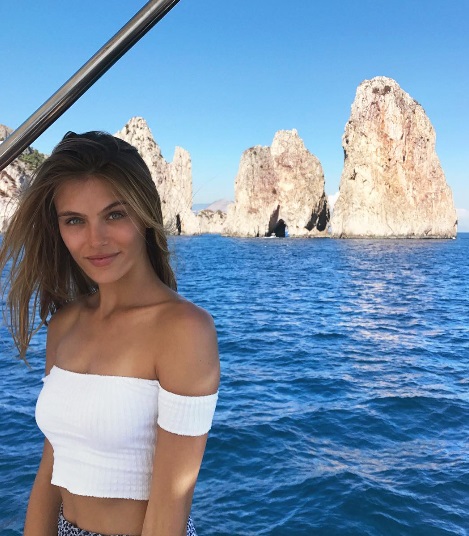 She also confessed to have a list of crazy and hilarious moments on her shoots. "Everything you can imagine from shooting short dresses on top of an ice glacier in freezing temperatures to putting my head into a trashcan… I've done it all and look forward to doing more; it's what makes this job so much fun!"