Normally, cover shoots don't generate much attention until the magazine edition is released, but lately, it seems as though everyone is enamored with the ability of celebrities to regain their post baby figure in short periods of time.  The same is true with American Television personality, fashion designer, and actress Kristin Cavallari.  5 months ago, amidst the heartbreak of her brother's death, Cavallari gave birth to her third child and Modeliste magazine is now giving her the opportunity to flaunt her enviable figure to the world during a skin baring shoot in Puerta Vallarta.
Last week, the 29-year-old beauty shared some shots from the sexy shoot on Instagram.  In one photo, she seductively posed surrounded by jungle fauna in a floor length gown, she captioned: "Flashback to the jungle a couple days ago shooting the cover of @modelistemagazine,"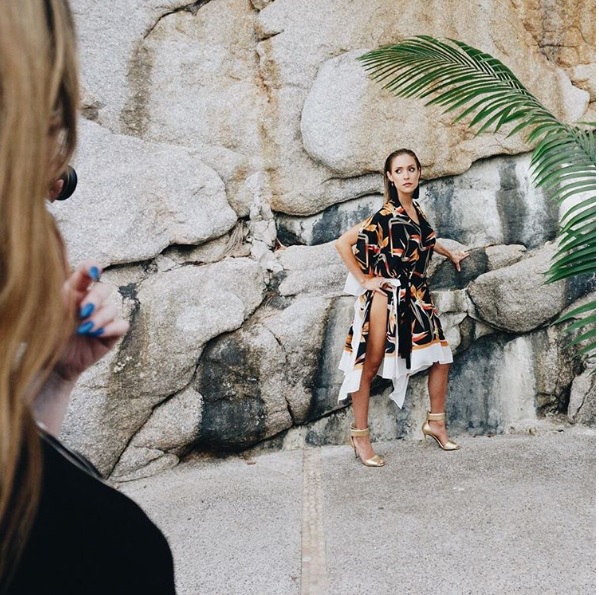 In another picture, Cavallari showed off her sexy toned longs in front of a stone facade.
You may recall that the Laguna Beach and Hills star previously shared her strategy in a July 2014 interview with Access Hollywood for quickly dropping her weight. "I've been working out really hard. Those last five pounds are really stubborn. It's in your stomach," she told show host Billy Bush just two months after giving birth to her 2nd child. "You have to eat really well and workout."
"I don't put any toxic chemicals in my body," she added. "I'm a freak about reading the ingredients. I don't count calories, I just read what's in whatever I'm going to be putting in my mouth."
Here's more pictures of Kristin… just because