After signing up to be the face of Fendi's new Autumn/Winter 2016 Campaign, Kendall Jenner is taking center stage as she models the brand's newest collection.  Instead of showing off her usual femininity, the lithe brunette sports a more androgynous look.  The 20-year old model rocked an edgy slicked back quiff, that appeared to have an Elvis Presley influence, during the shoot.  
Fendi designer, Karl Lagerfeld personally did the shoot with Kendall.  Kendall seems to be one of Karl's favorite muses as of late.  
Kendall modeled several outfits during the shoot.  She wore brightly colored fur coats…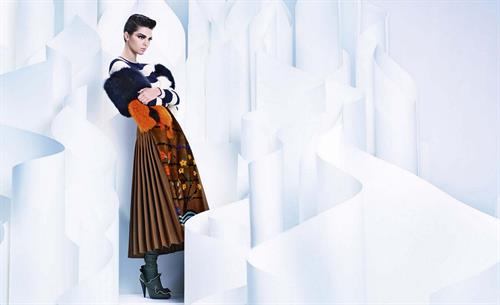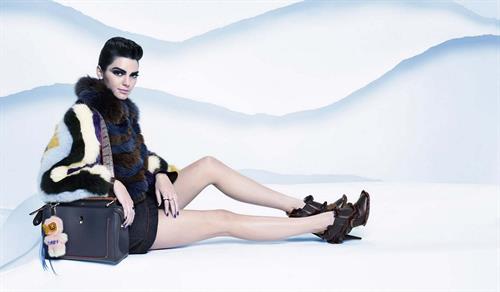 Striped ensembles…
In one shot, Kendall donned an oriental style mini dress with thigh high green boots.  
Kendall also flaunted Fendi accessories.
Last February, Kendall modeled the collection for the first time on the runway. In fact, she opened Lagerfeld's show in Milan.
She had nothing but praise for the brand.  "It's an amazing, timeless, special brand. Every piece you see, you can tell there's love and care put into it. You can tell it takes time."
Her mom, Kris Jenner, couldn't hide the excitement as well and posted on Instagram her photo with a caption "So beautiful @kendalljenner!!! @fendi's new #FendiFW16 campaign shot by the one and only @karllagerfeld!!"