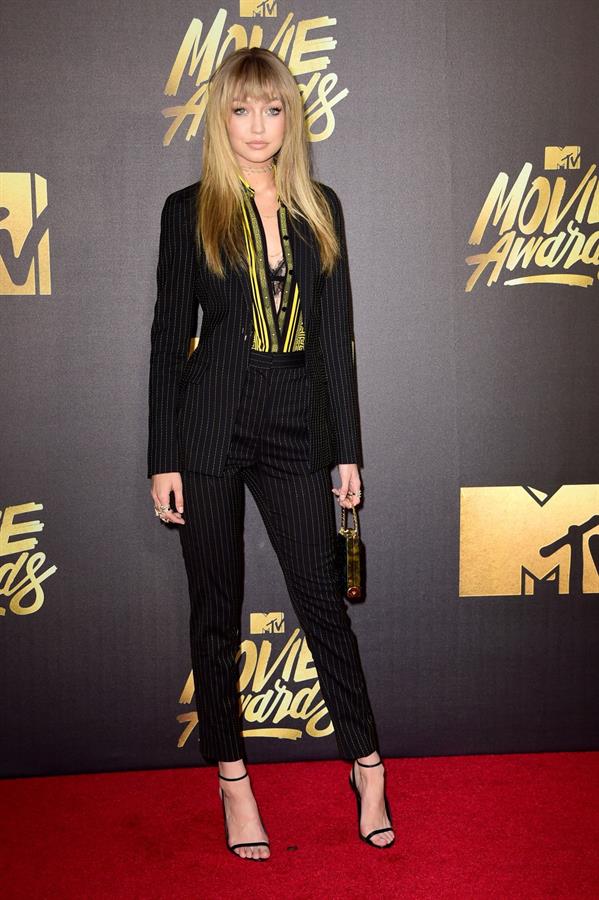 On the red carpet at the MTV Movie Awards 2016 on April 9, Saturday, beautiful Gigi Hadid  portrayed a more mature style.  With her misty eye makeup and straight-cut bangs, Gigi appears fabulously stunning.
"We wanted to create a nod to Donatella Versace's signature black-rimmed eye — but with a twist of neon yellow that made it punkier," Gigi's makeup artist Sarah Tanno told Us Weekly.
"The Uberliss Titanium Flat Iron gave me a stick straight finish while the Uberliss RituOil helped add shine and separation to Gigi's hair for a bedhead effect,"celebrity hairstylist Bryce Scarlett commented about her newly cut trimming fashion.
The 21-year-old model looked fit with her fresh edgy style in a retro pinstriped Versace pantsuit and strappy heels.  Gigi showed off her lithe figure and in an act of rebellion provided a peek at her lacy bra underneath.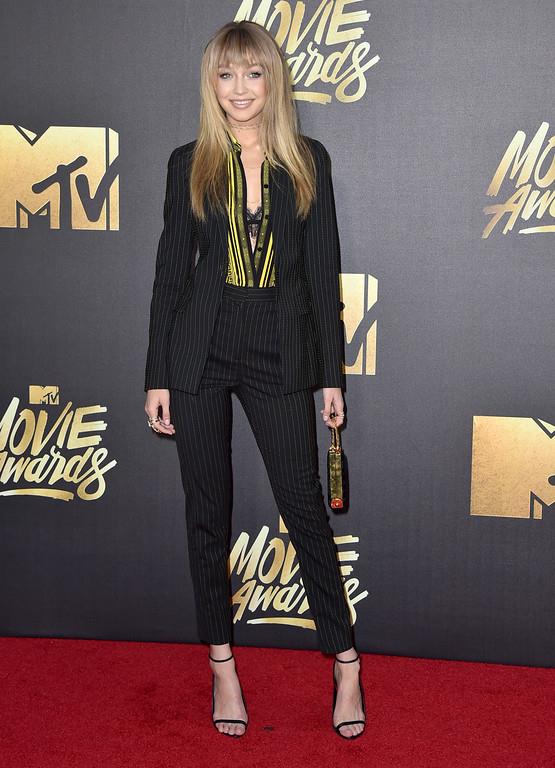 In Vogue's latest issue in fashion, Gigi channelled old school attraction with boyfriend Zayn Malik in modish fashion by Victoria Beckham, Miu Miu, Saint Laurent, and other talented artists. The former One Direction member previously disclosed that they were more than friends in February this year.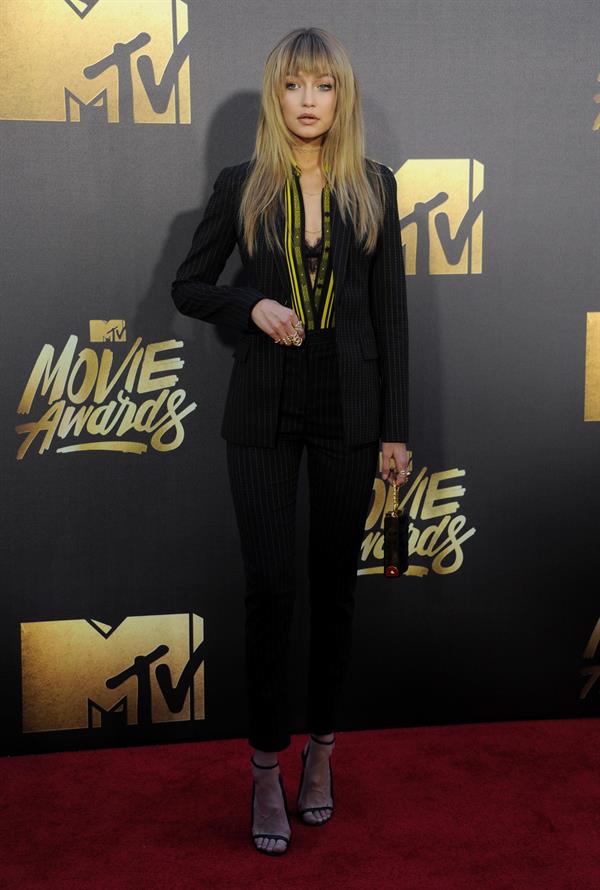 When Malik was asked on Zach Sang & the Gang's interview whether it was cool to have Gigi in his music video for Pillowtalk, he affirmed the puzzle. "Yeah, that was cool," he said. "It was something different. We enjoyed it, it was fun. Had a lot of fun on set."