Congratulations, Gigi Hadid!
It is another milestone for the 21-year-old supermodel who has landed her very first American Vogue cover, and as luck would have it, the shoot was located in her hometown of Santa Barbara, California. Gigi looks fabulous in the magazine's August 2016 issue posing next to Olympian Ashton Eaton.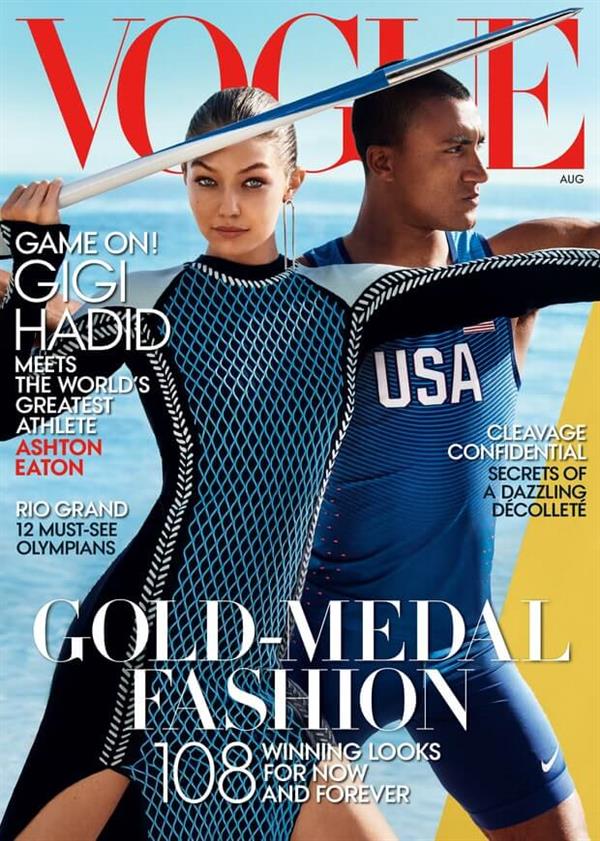 The young model took to Instagram on Thursday, July 14, expressing her feelings at the accomplishment.
"An ultimate dream come true, I am beyond humbled. Shooting my first American @voguemagazine cover, in my hometown, was so surreal. . . And to be able to share it with Olympic Gold Medalist and my new friend #AshtonEaton is such an honor. I couldn't think of a cover I'd rather be on than the one celebrating athletes. Being an athlete has brought so much pride and joy to my life and has instilled the work ethic that still drives me every day", Gigi wrote.
Many may not know it, but at one time, Gigi toyed with the idea of becoming an olympic athlete, likely since her father had been olympic athlete that competed in downhill skiing.  Gigi was a competitive volleyball player in high school that could have played in college, but instead chose to pursue a career in fashion.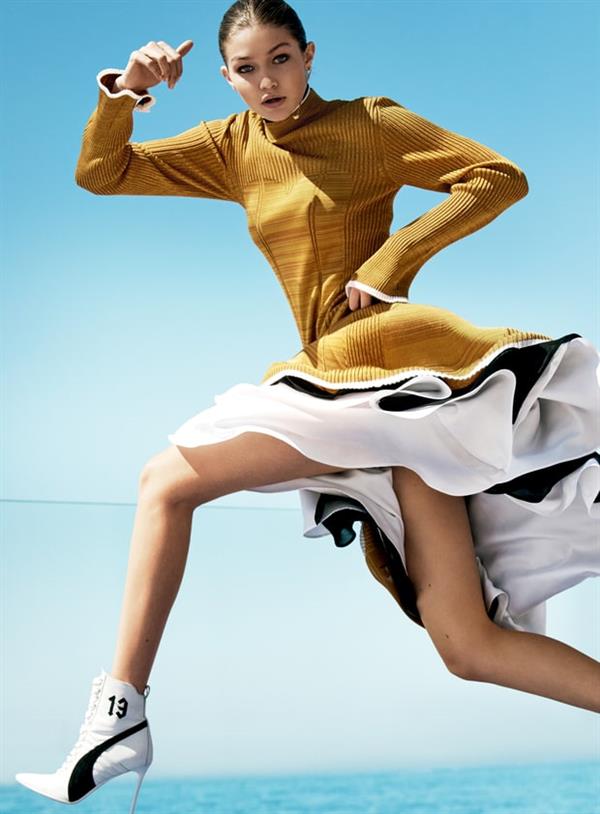 Gigi also shouted out her gratitude to photographer Mario Testino, mag's editor in chief, Anna Wintour and her unwavering supporters.
"This one's dedicated to my biggest inspirations to work hard, my family, to all my coaches throughout my life and of course to the fans that have stuck by me from the start!!! Feeling extremely blessed. x,"
Gigi has been on various Vogue covers like Vogue Paris, British Vogue, Australian Vogue, Vogue Netherlands, and Teen Vogue.  While each and every one of the covers was artistic genius, the American edition stands out as one of her most physically challenging shoots so far.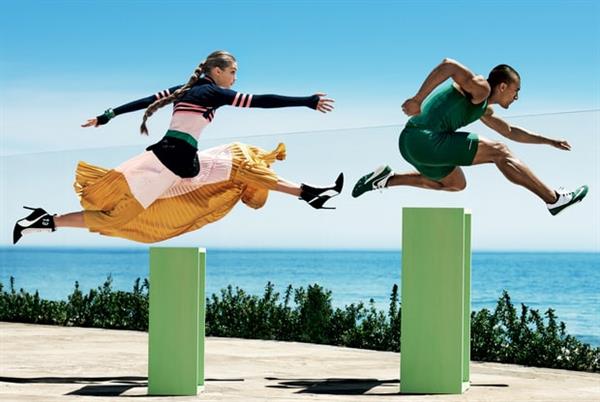 … and some more Gigi Hadid pictures that have nothing to do with the Vogue cover because well, we can: