There is a new Wonder Woman in town and she is making her mark on the screen.  Gal Gadot portrays the Amazonian princess warrior in Batman v Superman: Dawn of Justice.  In the recent issue of US Weekly the star expressed her joy about the role. "There are so many strong male characters, but we need more female ones. I'm happy to be the one to start a trend."
"For me, it was important Wonder Woman wouldn't be a Goody Two-shoes. She has a little bit of attitude, and when she fights, she has a smirk on her face. I didn't want her to be polished. I want people to relate to her." Gal responded when asked about how she made Wonder Woman her own.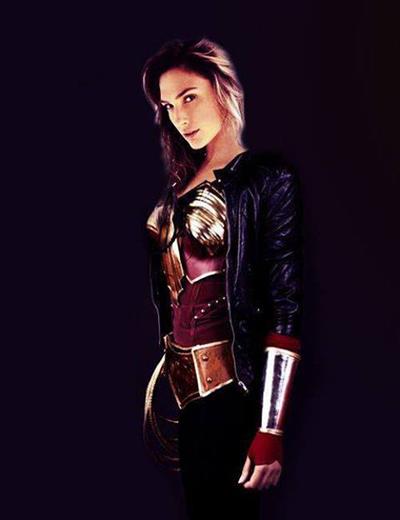 When she was asked if she did have issues and concerns about taking on the important role in the movie, "When I got the part, I felt — and I still feel this way — that I'm the luckiest girl alive. And I know people care so much about her. I understood the responsibility to tell her story as a strong woman in the most interesting way", she replied.
Gadot also shared her thoughts on working opposite Affleck. "Great! I find it very enjoyable to work with an actor who is also a director. There's an added value to it. He knew how to push my buttons to get more out of me as an actress."
The DC Marvel superhero blockbuster movie is just the beginning for the Israeli beauty.  In 2017, Gadot will once again star as Wonder Woman, but this time, in her own movie, Wonder Woman, and not as a supporting character.  Only 5 months after Wonder Woman hits the theaters, Justice League: Part One is expected to be released, which means the actress is going to be very busy filming both movies simultaneously.