For a greater part of her life, Kendall Jenner lived in the shadow of her older Kardashian sisters….. Kourtney, Kim, and Khloe.  While her sisters were perfecting the art of the Selfie and becoming media queens, Kendall had her sights on other pursuits, like modeling.  The tall lithe brunette beauty has been making a name for herself in the fashion industry.  In fact, she has become one of the most highly sought after models of the day.  She has strutted her stuff on catwalks for many of the dominating fashion houses, and just last season was lucky enough to be selected as a Victoria Secret Angel.  Her most recent job found the gorgeous 20 year old ruling the runway with little makeup, revealing her blemish-free skin in the New York Fashion Week for the Michael Kors show.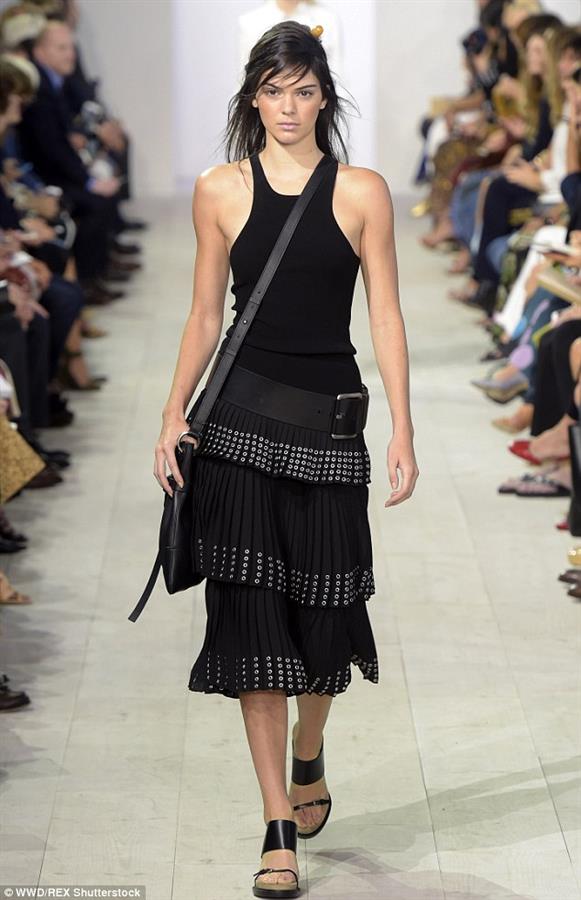 Kendall has become quite the pro in a short time.  She even shares tips on her website for aspiring models.  Her biggest recommendation is to show up wearing all black.  This is because black is such a neutral color, it provides designers with a blank canvass and enables them to imagine you wearing anything they want.  Although she is quite confident with how she does her job, she doesn't get every job she wants, and she gets disappointed whenever she isn't selected for a gig.  "Sometimes I just have to realize that a designer has a vision — maybe they just had something very specific in mind when casting," the long-legged beauty wrote on her site.
Kendall may not get every job she wants, but she definitely has a fan in famous designer, Michael Kors.  He was so happy to have her in his show. The designer loves working with her and openly praises her for the work she has done.